Corner Cabinet Conundrum
Another take on fitting a corner sink cabinet into a tight space (this time in frameless). February 26, 2007
Question
We buy our cabs K.D. from a large shop far away. Our first need for a corner kitchen sink unit is coming up, and I dreamed up the arrangement, shown below. Our front width is limited to that shown, even though the sink is wider. Is there an easier way to do this?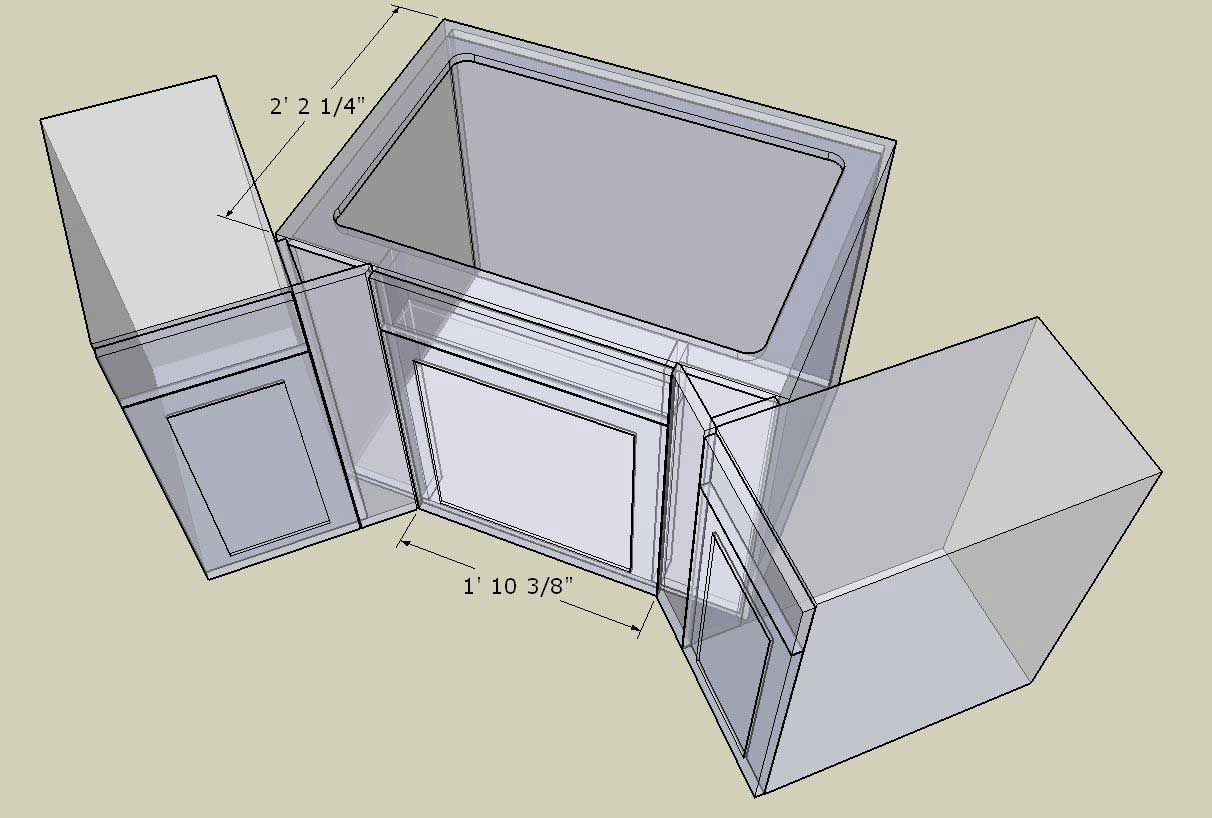 Click here for full size image
Forum Responses
(Cabinetmaking Forum)
From contributor B:
I wouldn't go that wide unless you can order a big box with the much narrower face frame. Order the box the width of the face frame. Rip a couple of 2x4 blocks on a 45 bevel and screw the boxes together. Take a Sawzall and cut what you need out of the sides to make the sink drop in place.

---
From contributor J:
It looks like a good solution that I might even try sometime. I usually put in the typical 6 sided diagonal corner cabinet which is more difficult and more dollars, and the front sink edge has to be further back from counter edge than some like.