Fence Construction: Spindles Penetrating a Rail
Thoughts and drawings on constructing a tricky picket and rail wood fence detail involving some complex joinery and assembly. July 13, 2010
Question
I have a job building 21 sections of the fence below. The spindles are 1 1/8 square and come up through the top rail. It looks like the old fence was through-mortised on some of the sections and others look as though they were built in two pieces. I am going to try to add a picture. Iím looking for advice on methods and advantages and disadvantages. Itís being built from 8/4 Spanish cedar with 1 1/8 spindles.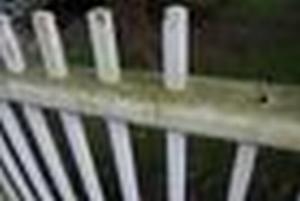 Forum Responses
(Architectural Woodworking Forum)
From contributor P:
It was probably originally done with a chain mortiser. 1.125 is too big for your average HC mortiser. You could do the top rails in two pieces, dado the notch and glue together to make the square hole. Once set up, it would go rather quickly.

---
From contributor N:
We recently reproduced a gate with a similar design. It also had 1 1/8" spindles with through mortised rails. We drilled 1 1/8" holes and cleaned them up by hand but if I had to do 21 sections of fence like that I would either find a mortiser with that capacity or make them in two parts. The gates are fairly common around here but I haven't seen a fence constructed that way.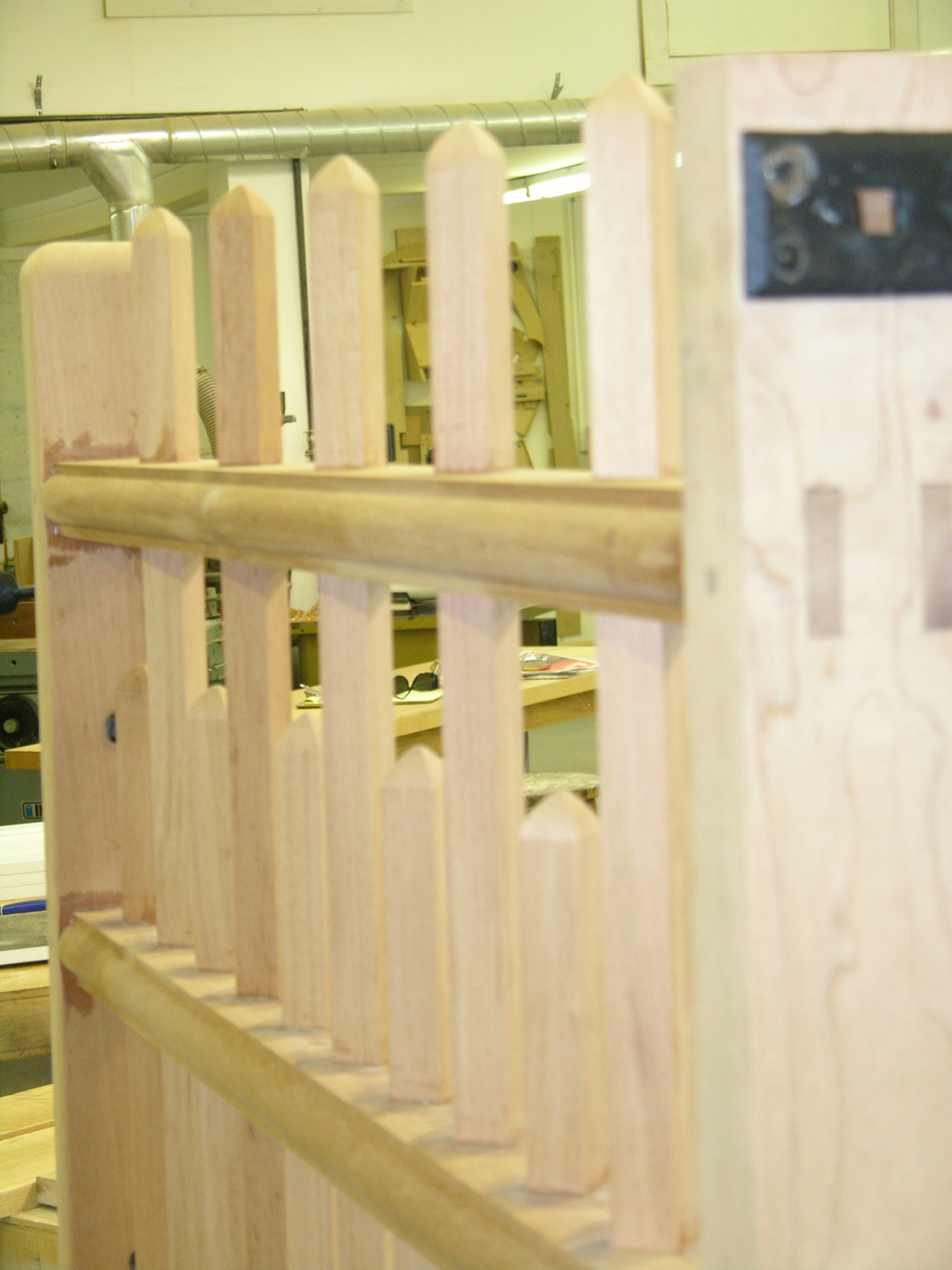 Click here for higher quality, full size image
---
From contributor C:
I would glue it up with two outside pieces and spacers between the spindles. Mill the horizontal pieces slightly thicker than needed and joint and plane to finished dimension once the glue dries.
---
From contributor K:
Here's my take below.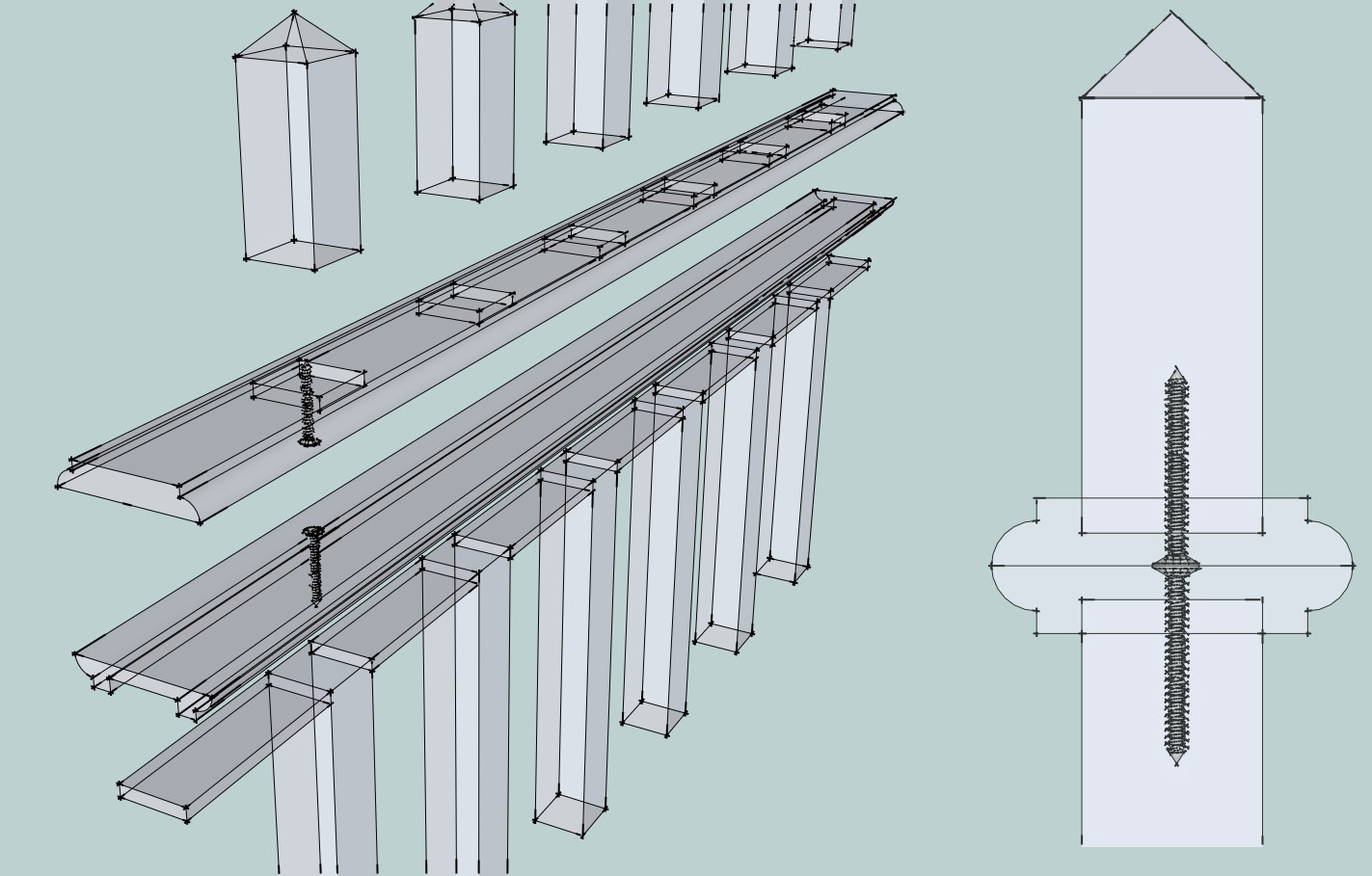 Click here for higher quality, full size image
---
From the original questioner:
Thanks for the responses. I am leaning toward the more traditional joinery being made from one piece mortising out since this last fence must be 60 years old. I am thinking of drilling a 1" hole then cleaning it up with my mortise machine which can only really use a 1" bit.
---
From contributor U:
Cut your stiles. Cut the rails in two parts equaling the full width halved, from the same length of stock (allow for the kerf to retain the finished width). Trench each half of the rails to locate the stiles. Lay one half of the rails on the bench or the floor, position the stiles and place the other half of the rails over them, either gluing or screwing the two halves together to pinch over the stiles and hold them in place. You have the choice of either gluing the stiles into place or fixing them with dowels, depending on how rustic you want it to look. The only machines you'll need to use are the table saw and crosscut/radial-arm saw.