Finish for an Exterior Door in a Seaside Environment
Suggested finishes for an entry door for a home located close to the ocean. July 14, 2010
Question
We usually rework furniture for this designer. This time he came up with this massive mahogany door. He was talking about marine varnish, but was open to suggestions as to alternatives to avoid the frequent re-varnishing. It will be in a salt-air environment, under a porch with an unfiltered easterly exposure. Our supplier is suggesting some low/no build products by Sikkens. Our experience with exterior products is limited so we are hesitant to just jump in. What would you recommend?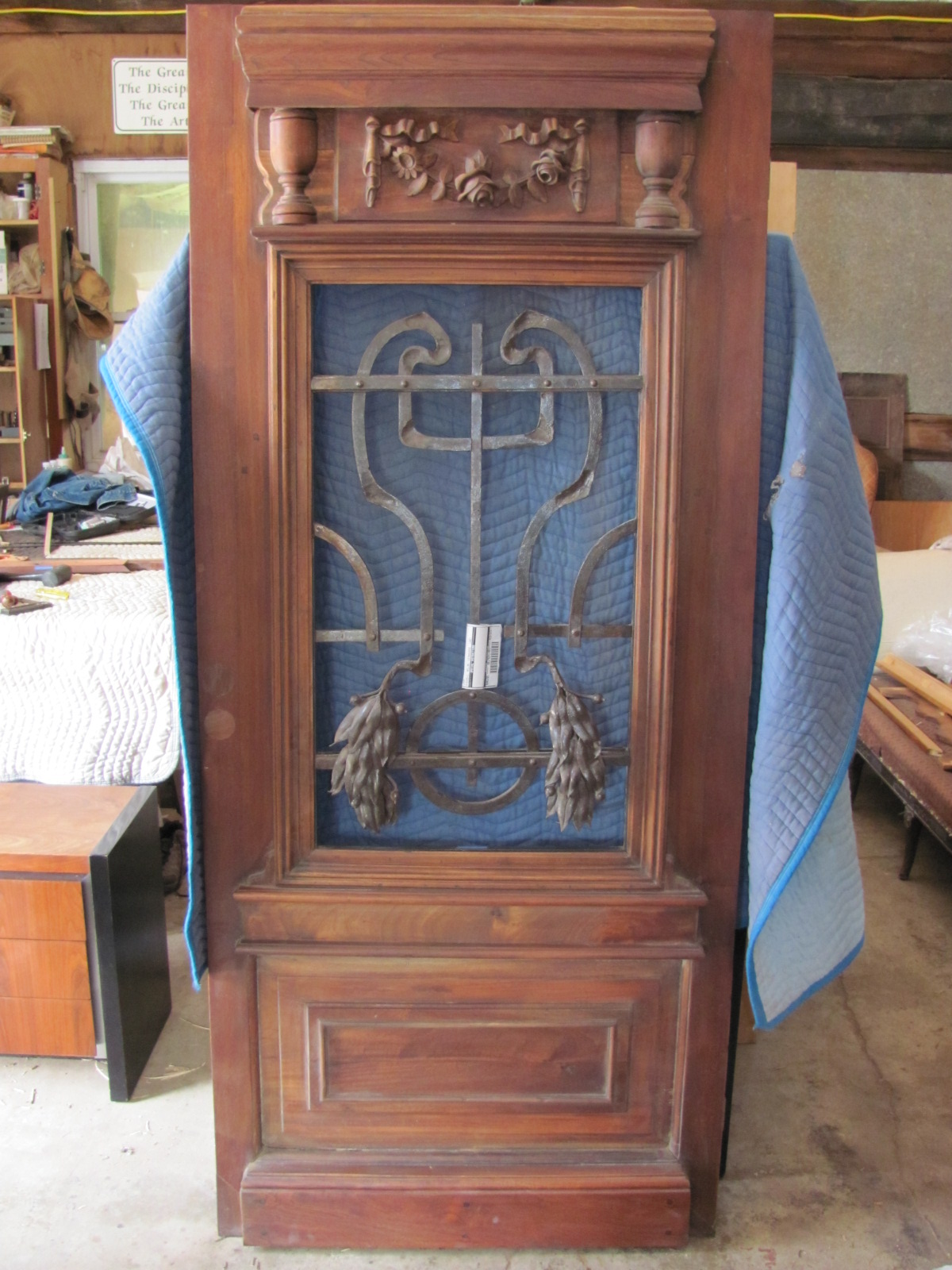 Click here for higher quality, full size image
Forum Responses
(Finishing Forum)
From contributor B:
I do a lot of work in a seaside town and the only two products that hold up to sun, salt, sand and sea spray are Sikkens Cetol or Epifanes marine varnish.

---
From contributor T:
I second the use of Sikkens Cetol. Iíve used it many times with excellent results each time.
---
From contributor J:
If you have lots of time, and can do lots of coats, then go with Epifanes. Several coats of high gloss (requires four to six) then top coat with Satin if the client wants a lower luster. Otherwise - 2K Polyurethane, ICA or Seagrave Coatings, MLC Eurobild, or maybe a Fuhr urethane (LEED coating).
---
From contributor G:
I would suggest Target waterborne EM9300 Polycarbonate urethane.
---
From contributor D:
Contributor G - how many years do you get out of that Target warterborne product with moderate sun exposure?
---
From contributor G:
So far just about three.
---
From contributor L:
With regular maintenance coats Cetol should serve your needs well and be easy to deal with if someone drops the ball.
---
From contributor B:
I've done several garage doors, front doors, hand rails etc either as oil type finish which is easiest to maintain or with a catalyst for a film build finish. Itís much easier to work with the Epifanes or Cetol products with similar results.