Flexible Rope Moulding
There are sources of flexible rope molding, but if you know what you're doing you can also use actual rope. May 24, 2006
Question
I am looking to find some flexible rope molding, about 3/8" wide to set into an arched dado on a headboard. Does anyone know where I can find some?
Forum Responses
(Furniture Making Forum)
From contributor L:
If it's paint grade you can use real rope. Just make a half round cutout in the wood and lay the rope in. You could probably stain it if you used a cotton or natural fiber rope.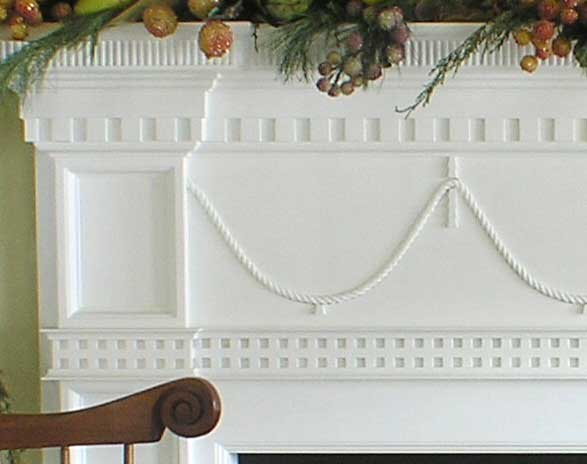 Click here for full size image
---
From the original questioner:
Leo, I thought about using real rope because it is to be painted and distressed but my concern was the rope fraying and not painting well. I have never done this so I just don't know what to expect.
---
From contributor L:
The picture I displayed was real rope. I routed the half circle using a core box bit on a template. Then I glued the rope in using a board covering it and weights. Make sure that you don't put too much on so you don't deform the wood so it sets that way. Then you put on two coats of shellac sanding between coats. After that, you won't have to worry about the rope fraying, it will be sealed. Put on a primer and a couple of coats of the paint you need.
---
From contributor T:
Real rope should be treated with a fungicide and bug resistance then sealed. Over time the real stuff will decay if not completely sealed. So it just comes out easier to use the Ultraflex even though you pay a premium you just don't have to worry about it.