Gray Aging to Match Old Weathered Wood
Finishers suggest acid formulas to gray out new oak boards. September 16, 2008
Question
I am building a Dutch door for an antique log home which has the weathered look (silver/gray). Does anyone know a technique for taking white oak and making it look weathered?
Forum Responses
(Finishing Forum)
From contributor A:
Vinegar and muriatic acid - let it soften and make sure you have a fan on it to blow away the fumes. Rub out softwood while it is still moist, let dry, and then rub in light grey or olive flat latex. You can get creative at this point. Practice!

---
From contributor B:
Here is a somewhat safer formula:
Formula A:
2 oz pyrogallic acid
20 oz distilled
Formula B:
2 oz ferrous sulfate
50 oz. distilled water
Apply formula A - warm let dry 24 hrs
Apply formula B - warm let dry 24 or more hours.
Always wet the wood to raise the grain before the final prep and then your final sand, and then start to apply a + b formula's - use all precautionary measures as usual. Also try just a very weak solution of the ferrous sulfate by itself first - it may get you right where you want to be.
---
From contributor A:
We had to match a piece of old flooring from France for a set of doors. The method we used was not the safest. We were well ventilated at the time, however I would recommend using any other procedure first.
---
From contributor C:
Are you planning to apply a finish to the door or leave it bare? It makes a difference on the approach you'd want to take to obtain and retain the silver/grey, weathered color.
---
From the original questioner:
After we get the silver/gray color we will top it with a exterior waterborne top coat. The door will get a good bit of weather and I am replacing a door which was poorly made yet was made out of old barn wood that was already weathered. The customer does not want to use old wood again so I am stuck with matching the logs of the cabin.
---
From contributor D:
Something like this? Wall boards are naturally aged barnwood, beams are faux painted to match.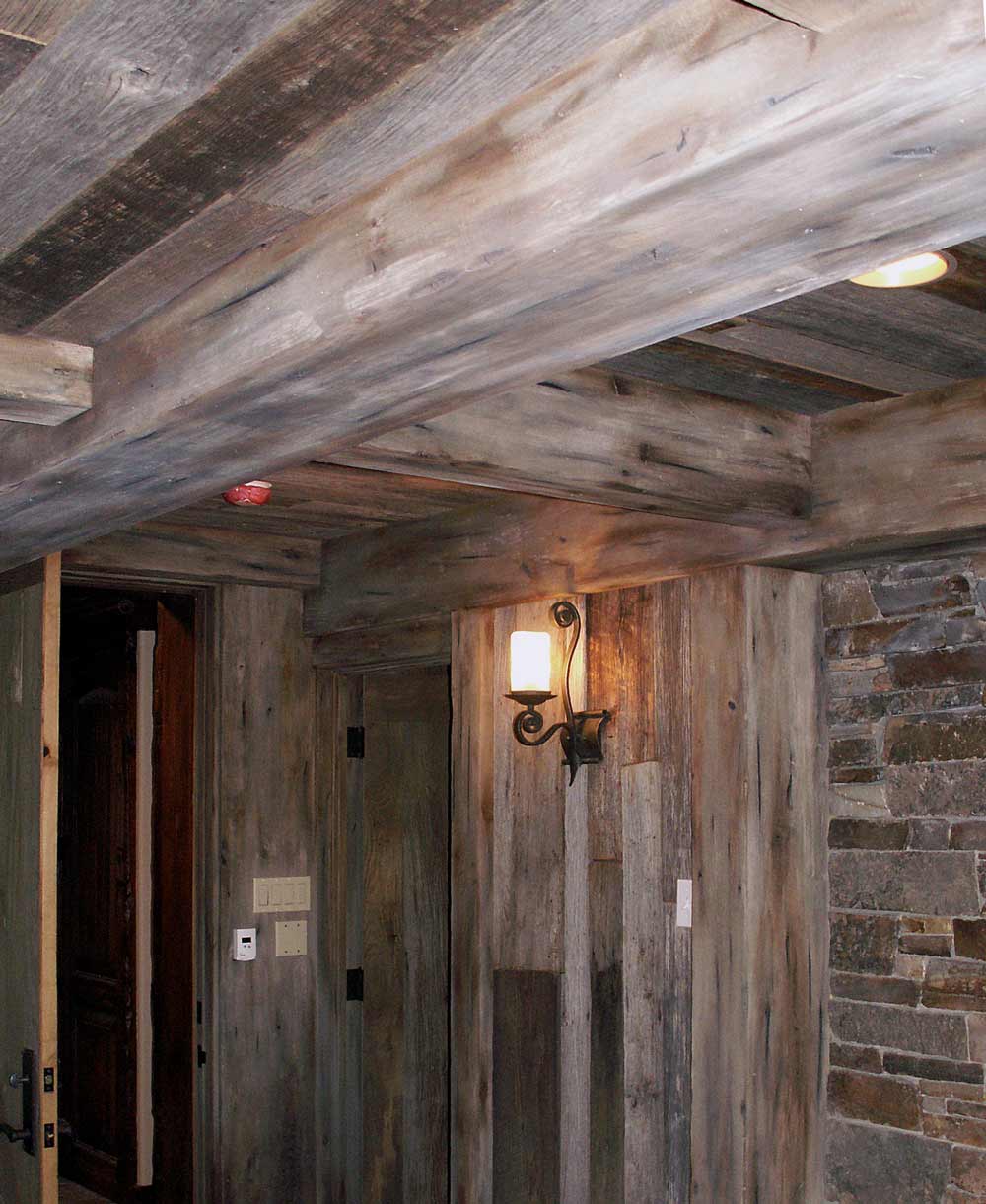 Click here for full size image
---
From contributor D:
Another view: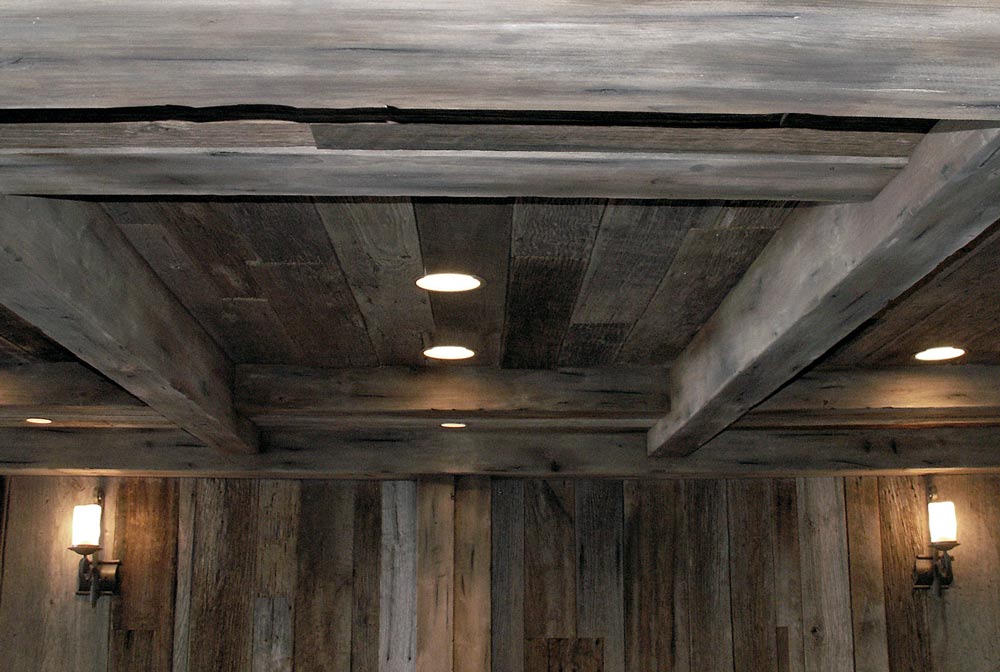 Click here for full size image