Hanging on a Floating Shelf
Here's a fun addition to the Knowledge Base collection on floating shelf attachment: a woodworker demonstrating how a small shelf will support his own weight. May 15, 2011
Question
I'm looking at a job that has 3/4" panels fastened to the wall. Any ideas for attaching shelves without using the typical standards and brackets? I think I could even recess those slims standards every 2 ', but Iím looking for a way to hide the bracket. I don't think the shelves want to be any thicker than 2", and they would be hollowed out.
Forum Responses
(Cabinetmaking Forum)
From contributor K:
This has been covered before. Below are a couple of links at the Knowledge Base addressing what you are looking for.
Floating Shelf Installation Methods
Floating Bookshelves Without Brackets
---
From contributor L:
I was hesitant to hang on mine, but I just had to after seeing this post. I've always hung my closet panels with Mod-eez keyhole brackets and slightly modifying them for this worked out well.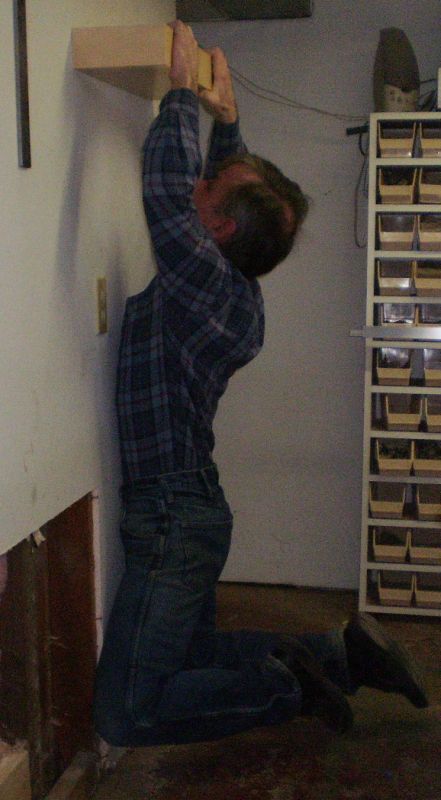 Click here for higher quality, full size image