Hinge Boring Dust Collection
Custom design of a dust collection system for a hinge boring machine. January 25, 2005
Question
Does anyone have suggestions for how to collect the chips from a Blum mini press? I would like to design a shroud, but it might take a bunch of tries to get it to work.
Forum Responses
(Dust Collection, Safety and Plant Operation Forum)
We have an older Grass machine. It's not the same, I know, but maybe this will give you some ideas. There is a piece of flex dust collector hose split up the back and hose clamped to head. This deflects chips back into a custom-made dust collector chute that is mounted to the edge guide and moves front to back with it.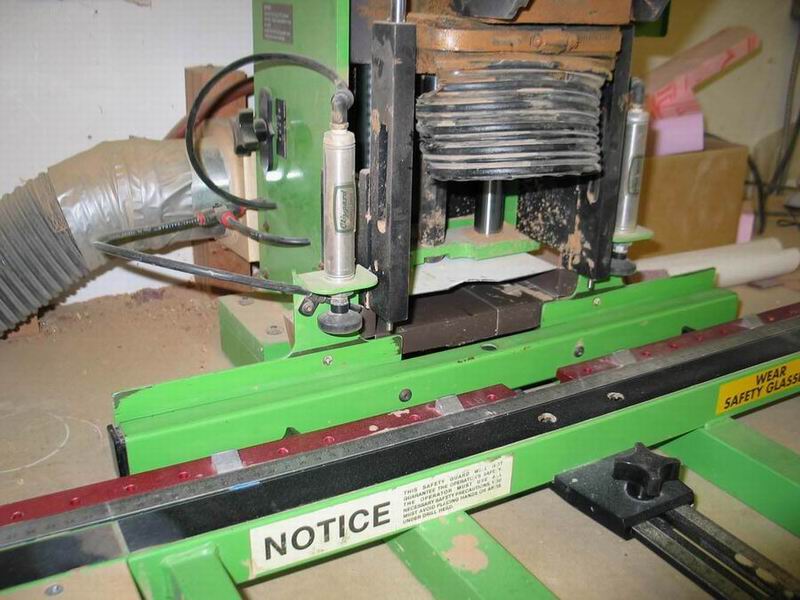 Click here for full size image
There is a box mounted at the back of the machine with a sleeve connected to it that fits underneath the motor and between supports. The chute mounted to the edge guide is just slightly smaller than the sleeve and slides inside of it. This is with the fence pulled forward.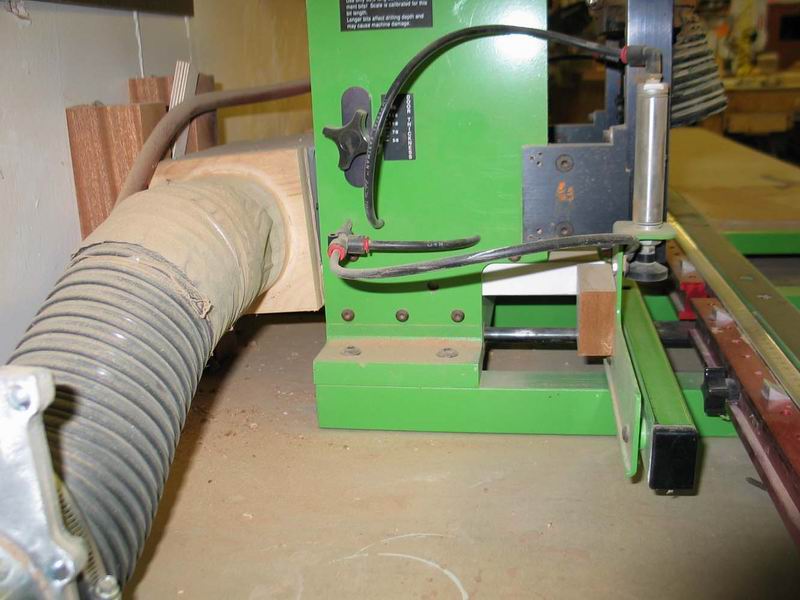 Click here for full size image
This is slid all the way back. It doesn't interfere at all with setups with the exception of one thing. The hose clamp on the hinge head holding shroud doesn't allow the press to swing down to use it to press doweled hinges in. This doesn't matter to us - we drill, then finish, then put hinges in after with a rubber mallet. But for the multi-spindle head and the hinge bore itself, this pretty much catches every piece of material.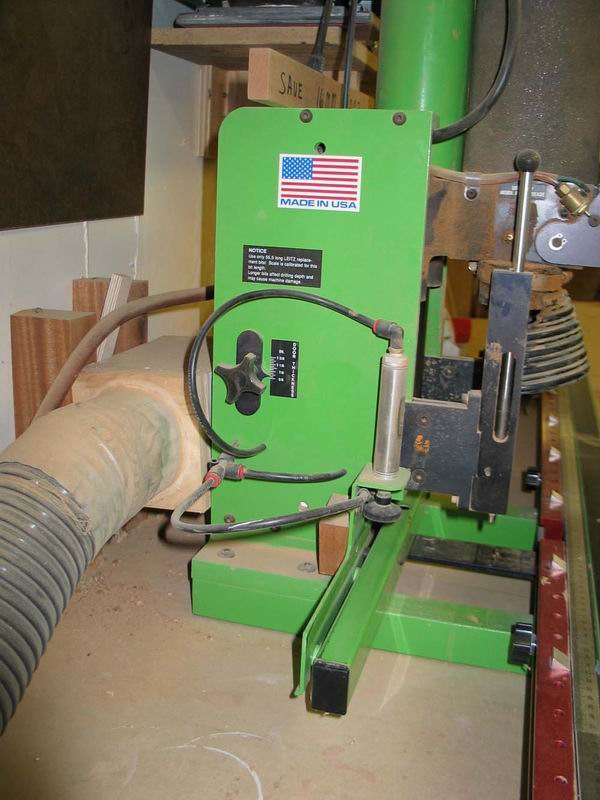 Click here for full size image
---
From the original questioner:
Thanks for the ideas and the pictures. They are a great help. Now I don't have to reinvent the wheel.