Hitting Steel in Big Logs
Sad stories of ruined bandsaw mill blades — what happens when you use your sawmill as a metal detector. December 15, 2005
Question
I had a metal detector before I had a mill, and found bunches of pop tabs, nails, and even found an old spoon once. I was sawing today and it got real expensive. The picture below shows the first bolt I hit and dug out over the hole it was in. Right below that bolt is another I found the very next pass (the shiny spot). I was at least 10" into the log. I'm wondering, what is all that stuff doing way in there?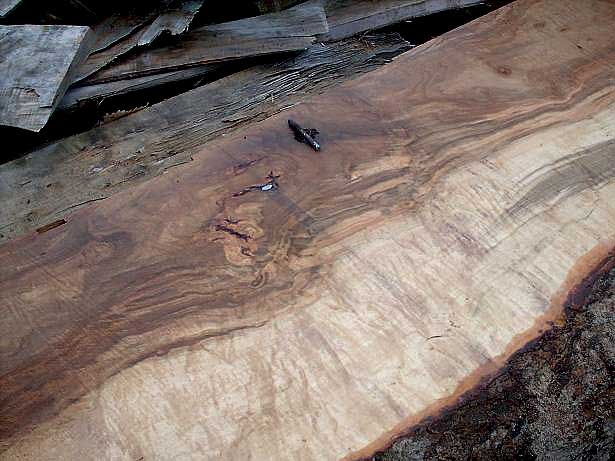 Click here for full size image
Forum Responses
(Sawing and Drying Forum)
From the original questioner:
Below are 3 of the 4 things I hit before I quit - the 4th is still in the log.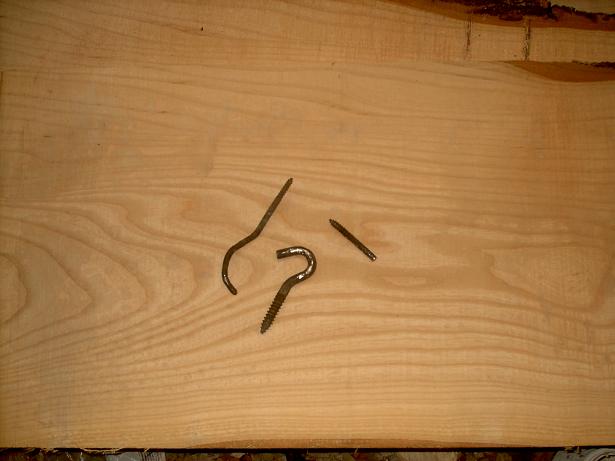 Click here for full size image
---
From the original questioner:
I finally got the sides squared up from all my chainsaw butchering. I flipped it up to clean the wide face and to start sawing 27" wide slabs. The first cut was had more junk. Then I dug it out, dropped the saw 1/2", and hit the 4th and final piece.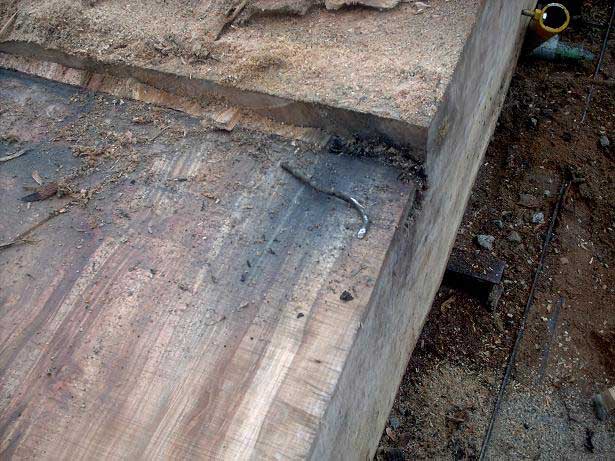 Click here for full size image
---
From contributor A:
You have to love that steel. I can imagine your aggravation. I squared the bark off of the log below then put a new blade on. Screech! A 1/2 diameter j-bolt stopped my mill from moving about 5" from the end of the log, so I put the pressure to the hydraulics. It took every second tooth off the blade.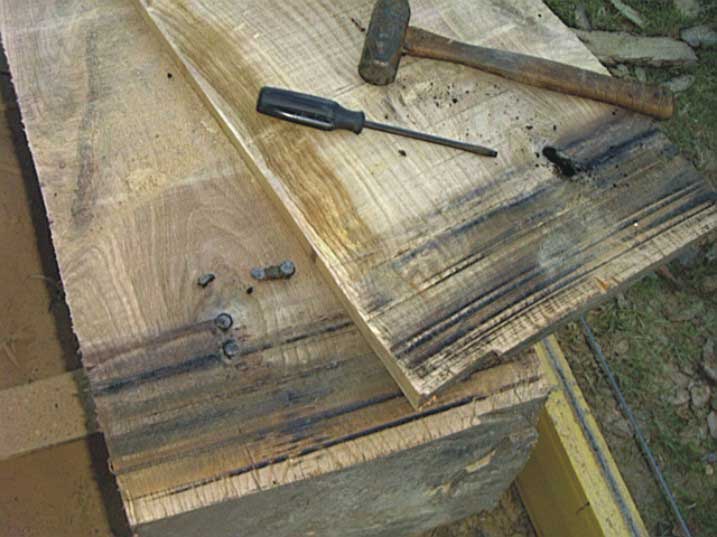 Click here for full size image
---
From the original questioner:
Well I guess a little metal is the price you pay (9 pieces so far - 5 the blade found and 4 I found.)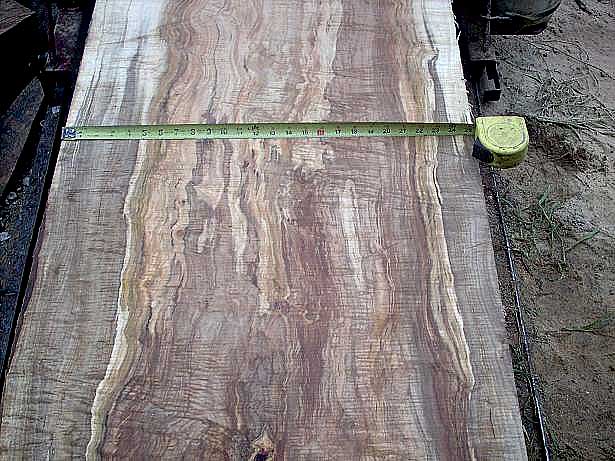 Click here for full size image