Joinery for KerfKore FlexBoard
Advice on how to fasten flexible material to stiff structural backing. July 15, 2014
Question (WOODWEB Member) :
I've bid on a few curved jobs that would have used this board and I finally got one of the jobs. I know the basics of using the material. Make a dado and a horizontal rib with the shape of the project and combine them. What is the best way to attach the FlexBoard to the rib? A few ways I suppose, nails, staples, screws or just glue and clamps. I was figuring slather on the glue and attach it with staples. I'm using 3/4" FlexBoard and making a 5/16" dado/tongue for alignment. Normally I'd think of just using a full width dado (3/4") for the rib but the ribs will be flush with top and toekick. Just to make things simple I did the center with the same 5/16" dado.
So, has anyone used this stuff?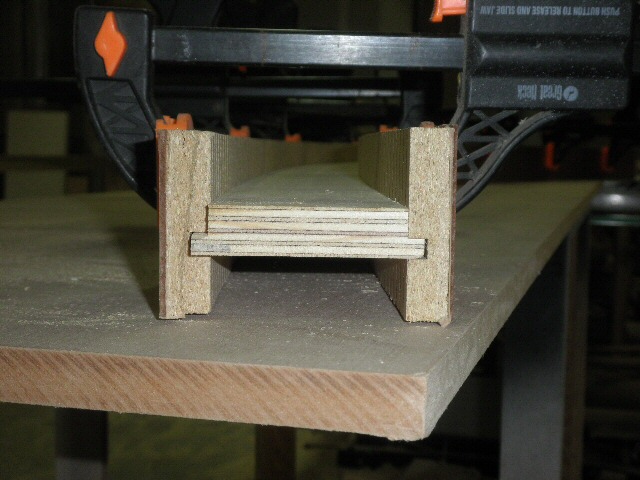 Click here for higher quality, full size image
"Photo by Leo G "
Forum Responses
(Architectural Woodworking Forum)
From contributor S:
I have used this material many times and glue and staples work well.

---
From the original questioner
:
Every 2-3" sound like a plan? What about filling the holes, is it required? I'm using vertical grade laminate and a 20 mill paper backed sapele veneer.
---
From contributor F:
You want staples, nails will pull right through that stuff! You just need enough to pull it into place until the glue dries, that's where the real strength comes from. You won't need to fill the holes for laminate. For veneer Iím not sure.
---
From contributor K:
Staples? I can't understand why people are advocating the use of such methods as they surely won't withstand the test of time.