Piebald Crackle Tips and Tricks
Creating a crackle finish with large bare areas. April 30, 2009
Question
I need some help to reproduce the finish below. It's essentially a crackle finish, except there are large areas, approximately 50%, where there is no paint. Looks like someone quit halfway through a paint removal job. I'm probably going to do this one by hand, if that matters.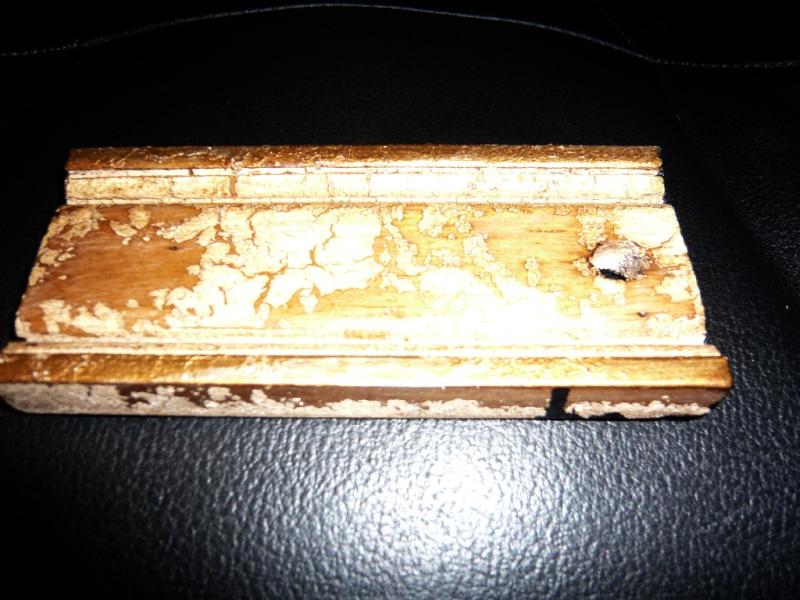 Click here for higher quality, full size image
Forum Responses
(Finishing Forum)
From contributor B:
After sealing the surface you could pad areas with a wax before crackling as usual. This will keep the finish from sticking and allows you to pad only where you donít want crackle.

---
From contributor F:
Contributor B has the right idea but if you need to glaze or clear coat over the crackle, I would use a glaze base with no color added as a release agent instead of wax. This will avoid any adhesion problems with successive coats. Dab it on heavy and spray the crackle while the glaze base is still wet. Use a plastic scraper to remove when the crackle is dry enough.
---
From contributor P:
Contributor B - what type of wax do you recommend? Not sure I can go this route because of what contributor J brought up, but maybe the wax could be removed after it does its job? Contributor J - good point. I do need to topcoat over the paint. Does your method use solvent or water based crackle medium, paint and glaze?
---
From contributor J:
I use solvent, all the water based glaze's that I have tried dry too fast to use as a release agent. You might be able to slow them down with some Propylene Glycol , but even then you would have to work pretty quickly.
---
From contributor V:
I`ve done this finish before by wetting the crackle with a spray bottle and blowing off the finish with compressed air. You may have wet it a lot to loosen up the crackle. When itís dry you can scrape off the high spots. Hope this helps.