Pine Borers
Mug shot and description of the so-called "Blackhorned Pine Borer." April 20, 2011
Question
I just cut some spruce 6x6 and an hour later I have several little piles of dust around them. I picked up a piece and found this critter below. Can anyone tell me what it is and what to do to eliminate them? The 6x6's are for a shed to store lumber.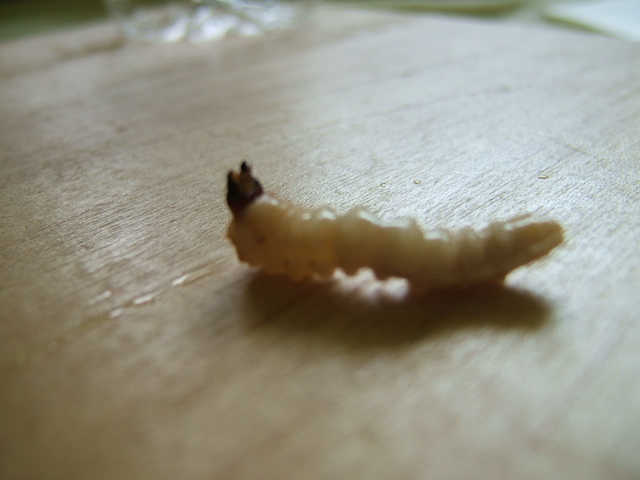 Click here for higher quality, full size image
Forum Responses
(Sawing and Drying Forum)
From contributor Z:
Itís one of the various bark borer larva. Remove the bark and start drying the wood and the larva will die out.

---
From contributor W:
We call them Blackhorned Pine Borers. We have found that getting rid of the bark will get rid of the critters. We only find them in Pine here in Virgina and saw the logs ASAP after cutting the tree to keep them from feeding off the decay. We build sheds and other things from the lumber that they have bored in. Below is a picture of lumber that was used to build a 10x20 foot room onto my sawmill shed. If you look closely you can see the holes in the rafters.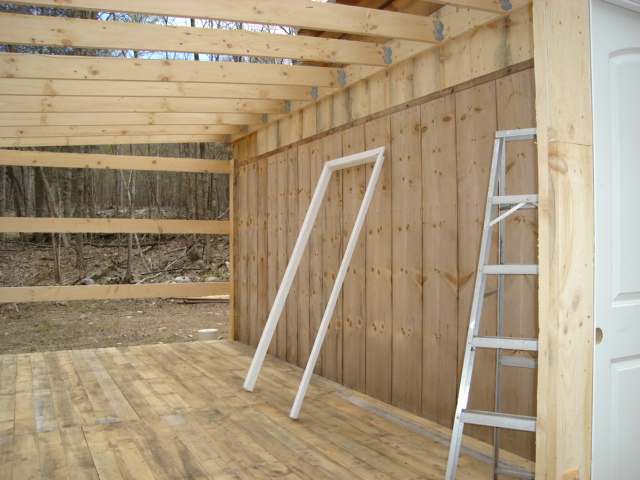 Click here for higher quality, full size image