Plywood Holiday Ruins a Cabinet
A cabinetmaker's cautionary tale of how a cabinet was ruined when his router dropped into a void in a piece of plywood leads to a few comments about materials and tools. June 15, 2014
Question
I never saw this one coming but this is how terrible plywood is getting. I spent the morning building a linen cabinet that butts next to a bathroom vanity. The exposed side that shows above the vanity is red oak plywood - same supplier Iíve used for years with no problems.
Well, I had the entire cabinet built (glued and screwed together) and the last thing I do is flush trim the edge of the faceframe with the plywood with a router. I'm routing about halfway down the piece and the bearing goes through the ply and into the faceframe about 3/8" of an inch. There was a void about 3/4" under the oak veneer. Needless to say, this is just a reminder to everyone and myself to thoroughly check your plywood for hidden defects before destroying a piece and ruining your entire day. I've never done it before, but from now on I'll run my finger down the edge of the ply to check for soft spots that might break through when routed.
Forum Responses
(Cabinetmaking Forum)
From contributor B:
This is the exact reason I stopped using plywood on finished ends and went to face frames with applied panels. Even the best grade plywood has come to the point of having excess voids and ripples under the veneer. I have tried MDF with a veneer but the veneer is so thin now, you can hardly sand it without going through.

---
From contributor M:
By supplier do you mean manufacturer or distributor? Source all value-added materials from known value adders.
---
From contributor F:
This can happen even on good plywood, it's just not as common as on the cheap stuff. I also try to use applied panels whenever possible but sometimes you can't for whatever reason. Then you just have to be careful about your panels. I've also found plenty of holidays in the middle of a face when sanding or on edges before banding. They're really not uncommon at all.
---
From contributor B:
I feel for you guy! After suffering the same calamity we invested in the Hoffman Adler Lipping Planer. Never had an issue again, and the plus for that is the usefulness of the planer on many other segments of cabinet building (counter edges, solid door edging, etc.). Itís a worthwhile investment for the tool. As well as one extra box (ten count) of carbide insert blades, which after three years use we've yet to change out the blades! Not the root of your problem - but for sure a safe solution. As well as reducing sanding time since there is no chatter (as sometimes happens with a router, despite our 1/2" bits utilizing double bearings). Below are a few images of our tool.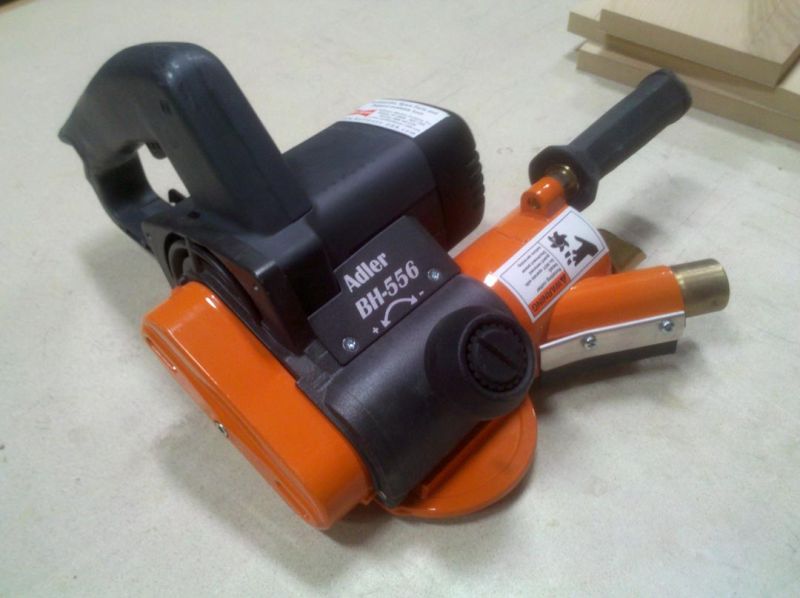 Click here for higher quality, full size image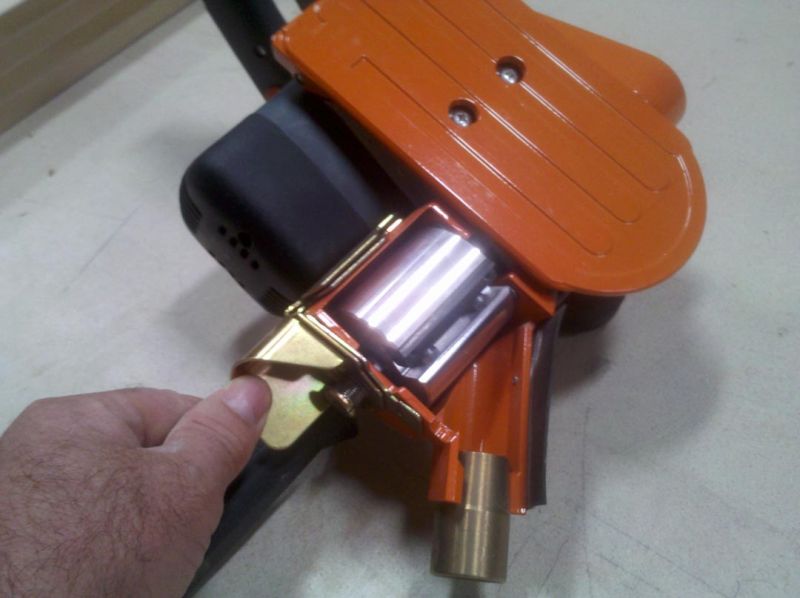 Click here for higher quality, full size image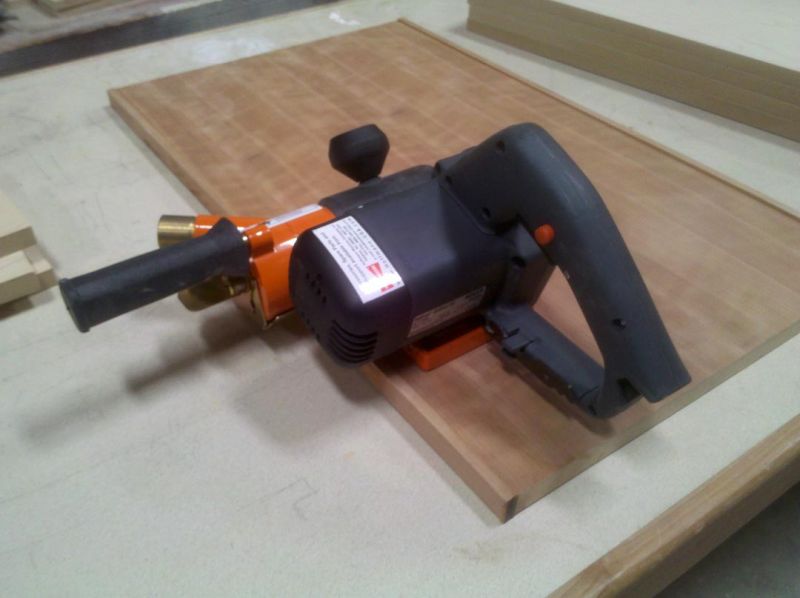 Click here for higher quality, full size image
---
From the original questioner:
This is the only piece in the entire job that doesn't have a solid raised panel end - go figure. As I mentioned there is another cabinet butting against this one with a 3" bump out. It wouldn't make much sense to make this an applied panel.
---
From Contributor J
:
Stay away from plywood. We use a UV classic core (layer of MDF behind veneer) birch ply for cabinet boxes and solid 1/4" MDF for laminated ends. We have had almost no trouble with the MDF - excellent quality.