Small Engine Muffler Alternatives
Nothing wrong with making your own muffler for that sawmill motor. September 14, 2006
Question
Does anybody have a supplier for an after market muffler for an Onan 24 (P224) There has to be a better price. The muffler for my truck doesn't cost that much. The Onan dealer in my area only has a right exhaust and I need a left.
Forum Responses
(Sawing and Drying Forum)
From contributor A:
I bought an 18 HP Honda and it didn't come with a muffler. The price tag for one was $127 thin mild steel. So I made one out of Stainless steel. By the way, how much did they want?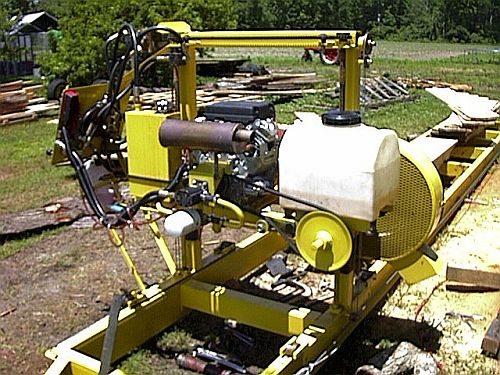 Click here for full size image
---
From contributor B:
It's about $170 plus shipping. You made one? I usually try to make as much as I can but I hadn't thought about that. I guess I could cut up an old one and get a pattern. Thanks for the idea.
---
From contributor C:
Here is a design I did for my new Honda 20 HP. I used an old 4 wheeler exhaust, some new and used 3/4" water pipe fittings and stick welded it up. Honda price was over $250 for a new one and I wasn't going to pay it.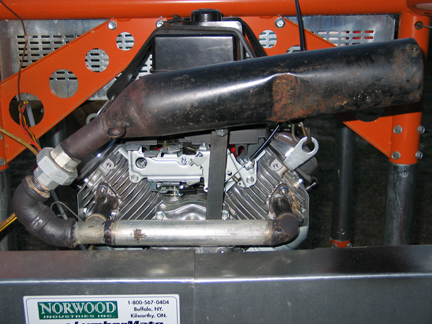 Click here for full size image