Vacuum Pressing a Scroll Table
A furniture maker grapples with the problem of veneering a curved table shape. April 18, 2009
Question
I did the mahogany-veneered table below initially with TiteBond and an iron. Eventually it began to bubble. I would like some advice on vacuum veneering this 42x42x19 project. Would it be best to bag the whole table and attach both faces at the same time? Or is it better to make a larger 'veneer' with substrate/face veneer then attach it to the lattice work? Minimum radius is 4 inches.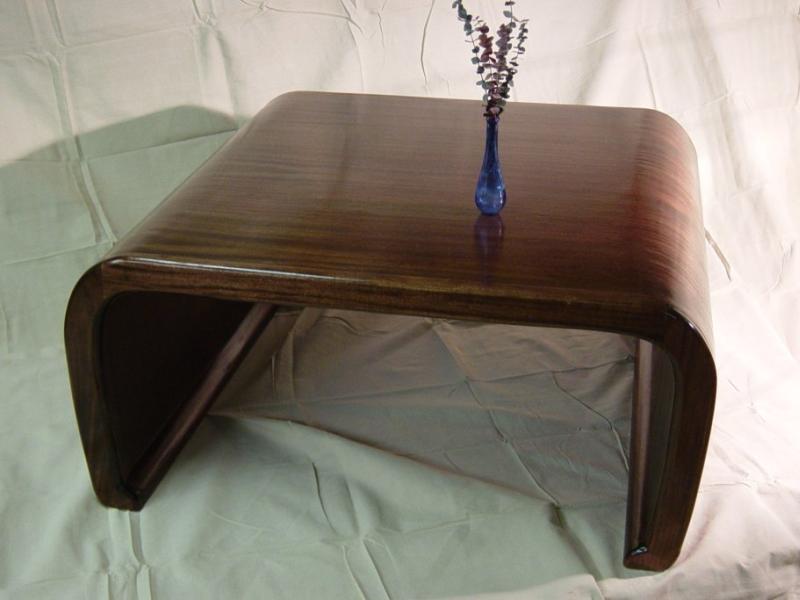 Click here for higher quality, full size image
Forum Responses
(Veneer Forum)
From contributor R:
You would probably have to build a support frame to press the whole thing in one shot. Frame should seat an inch or so higher than the surface of the table so vacuum bag could go around the corners on the bottom. Not an easy proposition but itís doable. You may as well use Unibond 800 if you going to press with vacuum.

---
From the original questioner:
Thanks for the advice. I think one-shot is going to be the ticket, and yes, Unibond800 is now in the shop.
---
From the original questioner:
Well, after months of trial and error, I finally got it right. Putting the whole table in a bag was close to impossible, and didn't work. I changed design to make five parts that each veneered nicely. I only had to hand veneer the inside of curved pieces after glue/screw all the parts.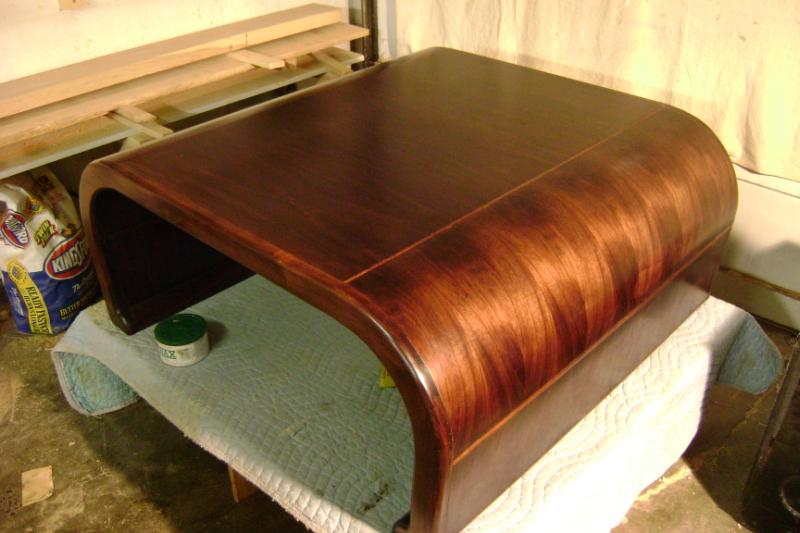 Click here for higher quality, full size image