Removing Bark from Live Edge Planks
Advice on gently removing bark from a sawn plank edge. December 31, 2012
Question
I have some 8/4 live-edge walnut planks, kiln dried, and want to remove the bark but keep the natural cambium surface unscathed. Some of the bark falls of easily, but other sections don't. Any trick for loosening the bark? I can get it off with a spokeshave, but not without marring the cambium surface. Photo shows previous project where bark came off with no trouble.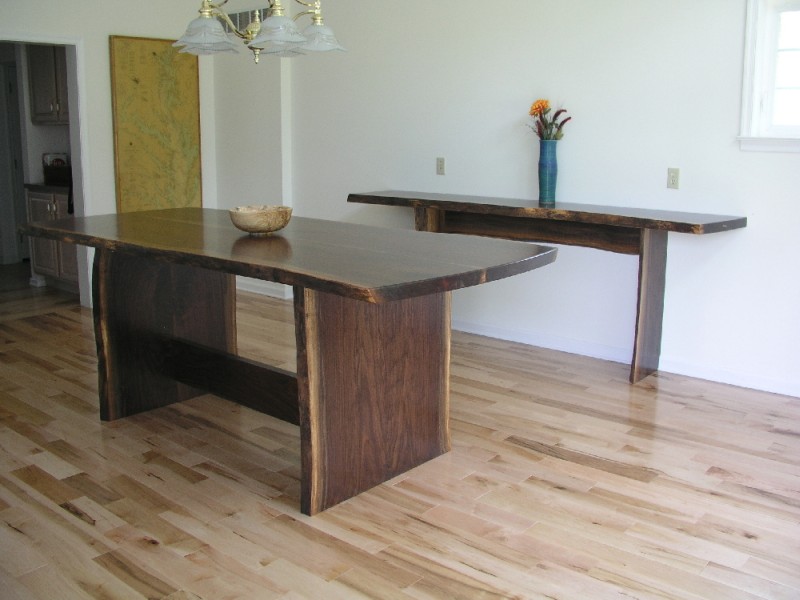 Click here for higher quality, full size image
Forum Responses
(Sawing and Drying Forum)
From Professor Gene Wengert, forum technical advisor:
If possible in the future, cut the trees in early spring when the growth first starts. The bark attachment is slippery then. To remove bark, use high pressure water... a power washer, for example. However, make sure to use a high pressure unit - some are really quite low pressure.