My Pay Scale (from 2013)
---
2/11/15 #6: Business owners, managers, fellow w ...


Paul,
That is a great article. I miss your blog.
When is your book coming out?
---
2/11/15 #7: Business owners, managers, fellow w ...


Thanks very much folks, this is very helpful.
If I get enough data I will share trends in relation to minimum wage of different areas... I nerd out like that :)
As for the fellow that asked for pics, fair enough. Here are a few... I do have more that would require a bit of hunting.The first two are hood boxes, one maple, one mdf, and the last one a white oak bench (I did not do the paint job on that last one)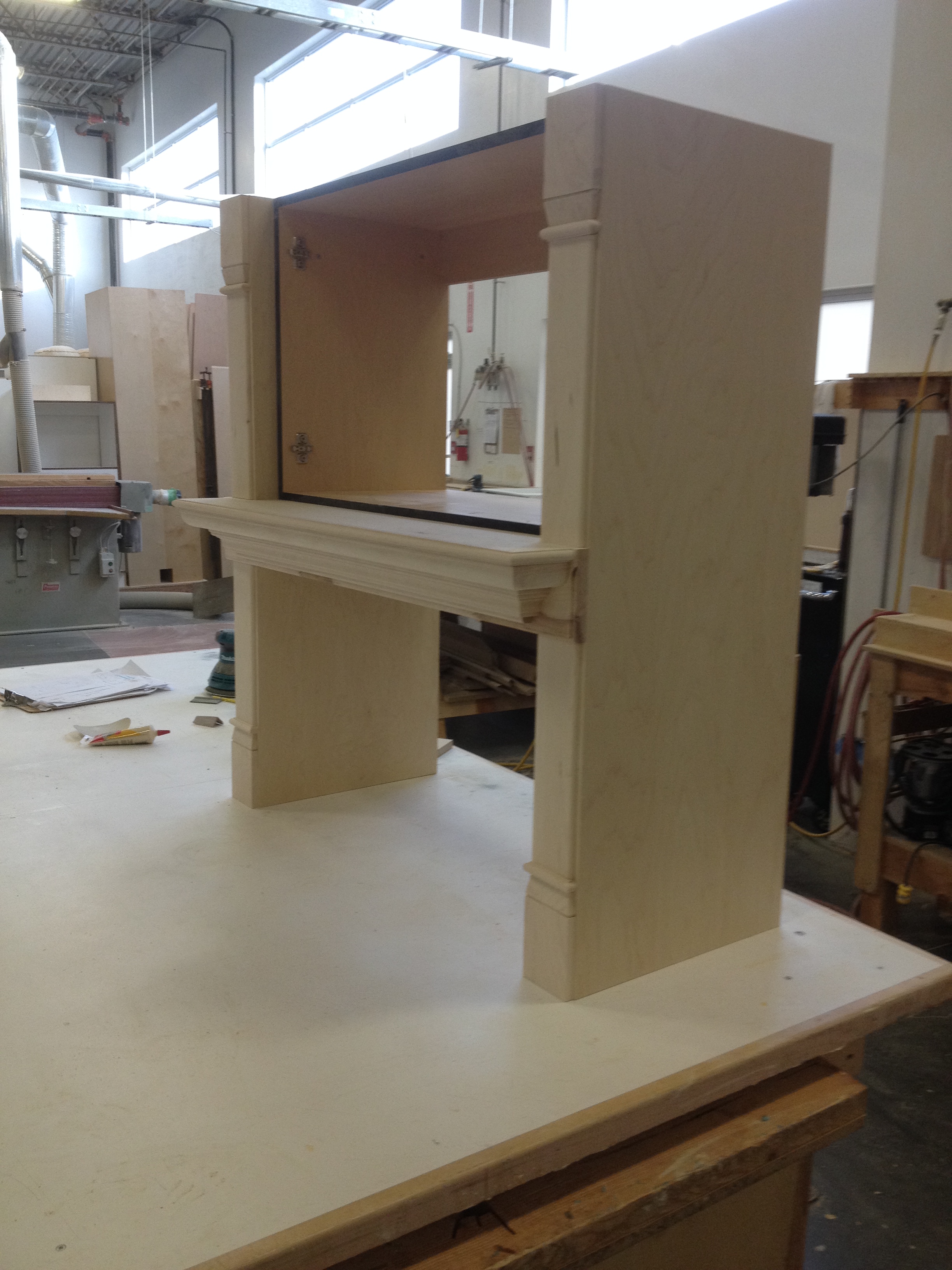 View higher quality, full size image (2448 X 3264)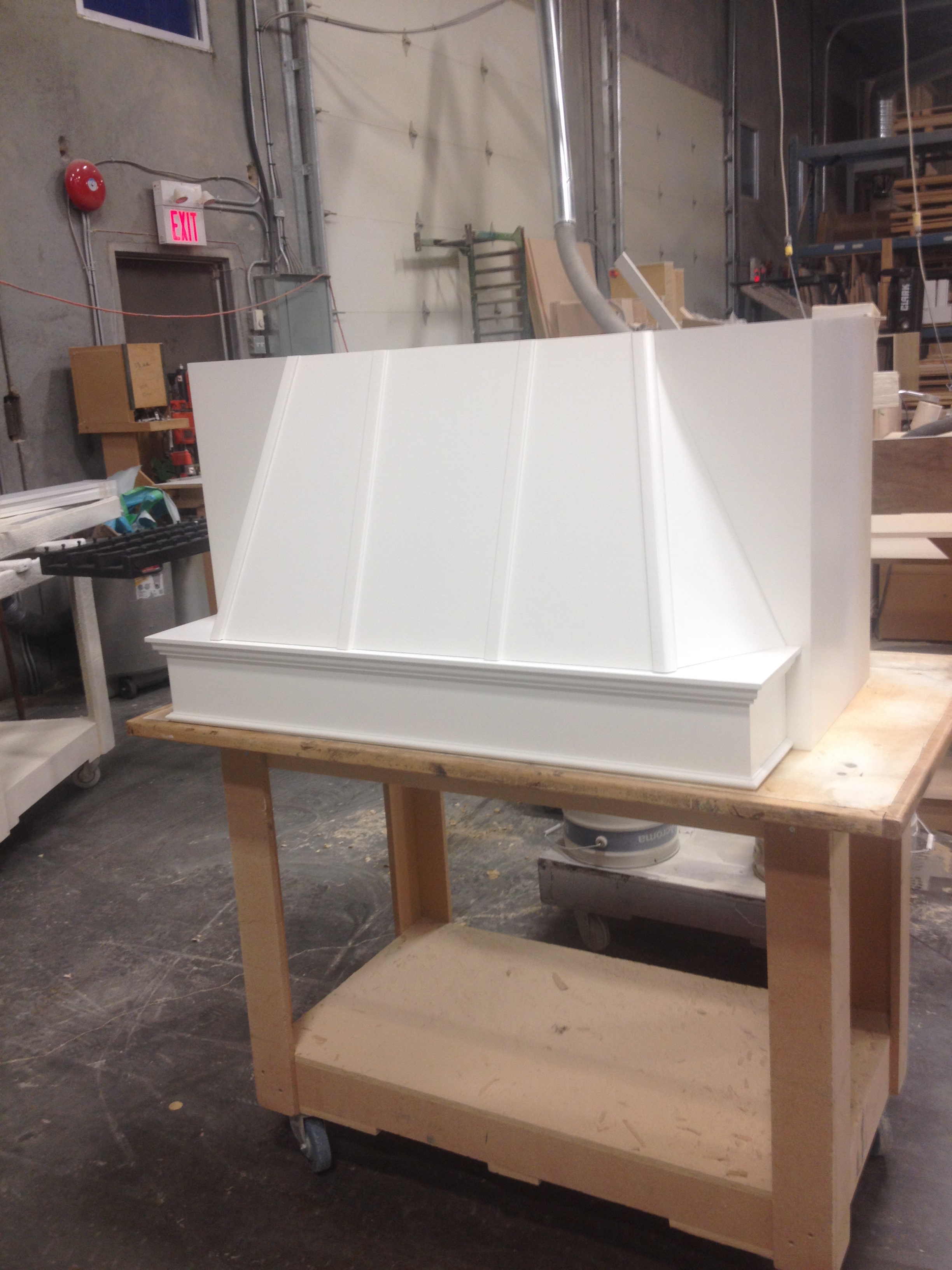 View higher quality, full size image (2448 X 3264)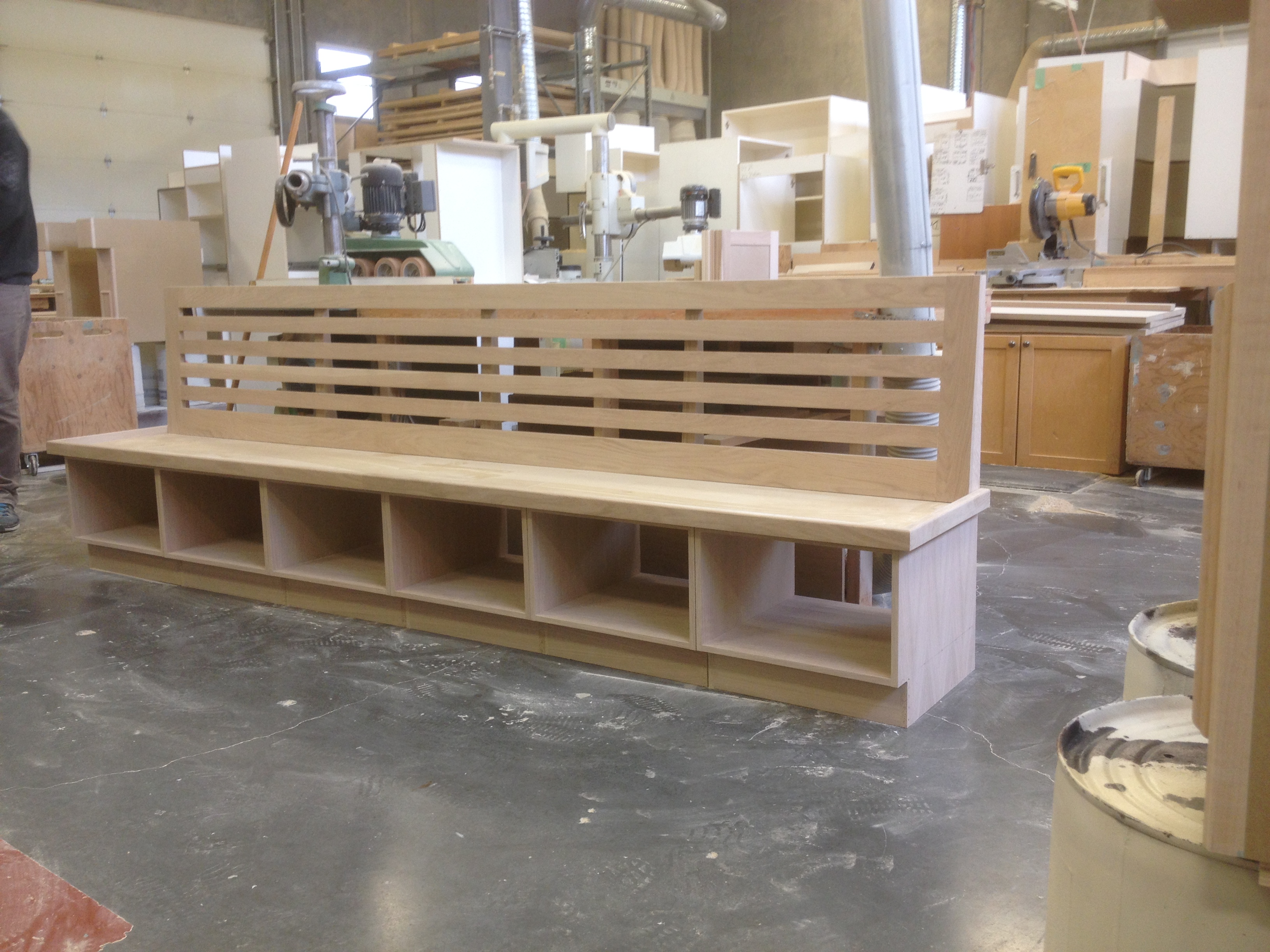 View higher quality, full size image (3264 X 2448)

---
2/12/15 #8: Business owners, managers, fellow w ...


My next question would be "How long did they take you to make?".
Since you are trying to establish what you are worth per hour it would be important to know how many dollars of production you can generate per hour. Another relevant question would be how much of the engineering did you do.
I might also want to know what kind of equipment you had to work with.

---
2/12/15 #9: Business owners, managers, fellow w ...


@ Cabmaker: I miss the blog, too. As for the book, I'm finishing the editing right now. Publication is scheduled for August. If the mods will let me, I'll post here when it's available.
Thanks for asking!
---
2/12/15 #10: Business owners, managers, fellow w ...


$22/hr for a bench guy.
---
2/12/15 #11: Business owners, managers, fellow w ...


Valid questions, cabmaker.
--How long did they take:
The hood boxes about a day, the bench a day and a half. But that said it does come with a lot of interuptions as I do a large amount of repairs, returns and wrap-up items. I'll be paying attention next time for exact amount of hours--that is good info to have indeed.
-how much of the engineering did you do:
The hood boxes are pretty generic--there are layouts, and new jobs come with varying dimensions. I use those to generate my cut lists. As for the funky angled hood box, those angles at the front plate are all me and a table saw.
-What kind of equipment you had to work with:
Jointer, planer, table saw, thickness sander, belt sander, compound mitre saw, edge bander, band saw, router.
More complex machinery use involved 11 degree upright cut for plinthes on the table saw and resawing of stock using table saw and band saw for my 1/4 inch column detailing. I would also say that jointing the oak for the bench was also a little interesting as it is a little more than 10 feet long, bent, bowed and heavy as he...something heavy.
Further information:
I start every workday by setting up the environment for our section. I clear the finished/ about to be finished products that got wheeled in the way of the machinery by the trucker in early morning. I sort the cutoff keeper stock. When needed I do the blade changing, the saw alignments, fence adjustments, etc and am spending my evenings reading about machinery so i can take it a step further. I do repairs, resandings and anything the paint shop needs--I actively intercept them on the way to my section forman to take it off his hands so he can do the more important things he is so good at doing.
---
2/12/15 #12: Business owners, managers, fellow w ...


forgot panel saw in machinery used list.
---
2/12/15 #13: Business owners, managers, fellow w ...


Mel,
You sound like the kind of guy any company would want to hire. You seem to be alert for opportunity and can recognize when things need to be done. Your time for fabrication is also pretty good. Building a bench like that with a small jointer in 1 1/2 days is pretty quick.
In my shop you would probably earn $22 - $25 per hour if you could build with minimum management and minimal backpedaling. A lot of times guys seem to be fast but you have to regularly go back each week and re-build something they put together.
As a rule of thumb I think you are worth about 25 - 30% of what your work can be sold for. Materials are going to run about the same. This leaves 40% - 50% to buy the materials, pay the overhead, assume risk for the fixed bid (the work your buddy screwed up and had to be rebuilt), and give a salary and/or profit to the owners.
If you can consistently push $800 out the door every day you are worth $25 per hour + a bonus if you consistently improve on this.
The problem in this industry is it peaks at $25 per hour. A young guy can get to that plateau pretty quickly and life is good for as long as he is making as much or money as any of his friends. The problem comes when he gets a new gang of friends or his wife wants to stay home with the kid. In my neck of the woods there are customers with wheelbarrows full of money but not enough cabinetmakers that want to step up and assist with management.
The real bottleneck in this industry is the lack of professional management. When the shit hits the fan and a project actually now has to wrap up your crew will finally break out a piece of paper and make a punch list. If you could get them to create that list at the beginning of the job we would be talking about $35 - $40 per hour.
My recommendation would be for you to stay the course and keep looking out for the company's interest. These efforts will be recognized and the money will flow.
---
2/12/15 #14: Business owners, managers, fellow w ...


Cabmaker, that's some real meat and potatoes to sink my teeth into. Nice and quantifiable.
I need to pay some close attention to my production in exact numbers/time before I even think about asking anyone for anything.
Its funny but i can't even imagine just sitting down and saying something along of the lines of "please sir pay me more". I need some sort of a reasoning/ personal amunition. I need to be sure without a shadow of a doubt that I deserve what I'm asking for.
Thanks guys, keep it coming!
---
2/12/15 #15: Business owners, managers, fellow w ...


Mel,
Another thing to remember is that it pays to be flexible, both in your expectations and your skill set.
Right now the economy is purring along and you actually feel comfortable about sticking your head out of the foxhole to ask about a bigger pieces of the pie. You would have even laughed at yourself if you were asking these questions four years ago. Those of us who have been in the business for very long understand that these things run in cycles.
I cannot remember a boom that lasted more than 3-4 years. We're about a year into this one and, if history repeats itself, we have maybe another election cycle to ride out. Have a plan for how you fit into the program when the economy dips. It's okay to ask for more money if you can produce commensurately more money. Usually this requires investing in your personal skill set. Most occupations that pay decent money also require ongoing continuous education. Too many people think they can graduate from high school and trade on what they (didn't) learn for the rest of a working career.
There is a lot of opportunity for woodworkers if you seek it out. Learn how to make yourself useful. Learn how to run a video camera and make training movies for your company or your company's customers. Learn how to draw in sketch up or automate a cutlist or a task list. Learn how to update a website. These are all skills that are important to your customer. As soon as you figure out it's THEIR birthday that's important you will start making more money.
---
2/13/15 #16: Business owners, managers, fellow w ...


Cabmaker,
I'm thrilled to see that some business owners see that. I can;t think of anything more pleasant than occasional spurts of academia. I think it refreshes your self and that you end up bringing that to other people around you in your workplace.
I would like to ask you: have you heard of industrial design? I've been eye balling the program. I think it is very applicable to cabinetry and my intuition leads me to think it would be a heck of a leg up in regards to efficient production. Any thoughts?
---
2/13/15 #17: Business owners, managers, fellow w ...


Mel - You might also try to talk to your employer about what he would like to see you do to improve your lot/the company's lot? A good time for general exchange about what you might think about for the future. Let him talk - you will do better listening for this first exchange.
While you may strive to improve your cabinetmaking skills and knowledge (always worthwhile), your boss may be stressing about finding a CNC programmer, or a estimator or ? That may or may not be areas you wish to enter, but at least you both will then know what the other is looking for in the relationship.
---
2/14/15 #18: Business owners, managers, fellow w ...


Okay David, I full on took your advice today and had that talk. Found out that our department, specialties, which is the owner;s pride and joy, is causing him headaches. The dilemma-- we do full on hard wood custom awesome shit (to describe it in laymans terms) but we are apparently a bit on the painfully slow side... Which begs the question for the owner--do I get the preorder china crap, and cut losses, but be an average joe amongst other cabinet shops ordering from the same places, or do I maintain my high status woodworking by operating this artsy department at a bit of a marginal profit for continued business?
Damn valid question if you ask me. I love this place and love a well oiled machine--so I definitely want to figure out what it is we could do to step up the pace. Any ideas what I should be focusing on?
Thanks again immensely, btw--this is one heck of a high quality free coaching session. Very motivation pumping :)
---
2/14/15 #19: Business owners, managers, fellow w ...


The boss states that your group in a bit on the slow side. My first thought is that why is this news to you? If your department is not working up to the standard, you should be told about it. Can't change to improve unless you know you need to.
You stated that when building the hood, that you were doing other repairs and such during the time of working on the hood. My suggestion is to have all employees of your department keep track of their time working on a specific job and how much time doing the repairs and such that you mentioned. I would also suggest asking the boss when you start a new project, how much time is he expecting this to take. By tracking your time, you can show how much time was spent on the project and how much time else where. Discussed in another posting was the use of the Toggl Timer app on your smart phone. If you have a smart phone, this app is really good at keeping track of time of jobs and can work for all the people in your group. If your time for the project is over the time he expects, you need to discuss this with him. Maybe what he thinks is slow, is not. Maybe he is underbidding the time that it will take. Maybe he knows of a different more efficient way to get it done. I would also look at your work station to see if improvements could be made to make it easier to the job.
If you take on this challenge and work to solve the problem, you have a good chance at becoming a lead person. At least, I would think you would be good for it. Taking the initiative to solve this problem through looking for solutions can only help you in your career path.
---
2/14/15 #20: Business owners, managers, fellow w ...


Mel - You have now gotten a bit of insight. First, as far as an artsy operation squeaking by, I can relate. I've been at it for 25 years and while I could do it no other way, it is not always the easiest path.
As for you, the next thing to do is to track time. You want to track the time for an entire project, and do so for every project. If you do a lot of administrative work - dumping scrap, delivery, mowing the grass, set up a separate category for that. The idea is to get your 40 hr work week to align with the times on the projects you work on. Mock up a form or two on your computer and print the blanks out for use at the bench. Add time every day, with a synopsis of what you did. Let you boss you are doing this, but be sure he knows it is not to prove anyone wrong, embarrass or cause problems - purely for your own enlightenment - and the company's enlightenment if they would like. Learn to organize your data, and then make it freely available to your boss. Remember, you gathered it on his time, at his expense.
This will show bold initiative, and provide real world data that can be used constructively.
I started doing this in 1976, and still do it every day today. This has given me an invaluable tool for predicting whatever I find myself trying to price, schedule or produce. On familiar items, I am within 1-2%. Less familiar, I never miss by 10%, and am often much closer. At times, it is spooky how accurate we can be. If we miss something, we usually know when and where, and why, and can adapt for the future, or count it as a fluke. It is the best tool a professional woodworker can have - accurate time prediction.
The reason so,m many companies take the easy route (China crap) is that they plateau out and feel they can't attract the type of people to carry the interesting stuff. They need to learn to find the right people and then develop them. You are right there, ripe and ready to step into that type of work - the sooner the better - before you burn out hanging cheap cabinet doors 8 hrs a day.
Or, contact me and I'll hire you.
---
2/14/15 #21: Business owners, managers, fellow w ...


What Jim said, if you want to manage it you have to measure it.
Of course management might object to this for what ever bullshit reason...
My suggestion would be to set up the system sell the guys on it so that all the boss has to do is sign off on it, without spending much money.
That Toggl timer is awesome, what a great idea, I guess this is the latest technological advance for this and it eliminates the complaint of a guy schlepping back and forth to the time clock.
The biggest problem you will have is actually getting guys to do it. I use to make it part of their pay. You can't do that so YOU will have to actually check on them to see that they are doing it.
Something to remember is that all programs left unattended will become juvenile delinquents. IOW some one has to be in charge of it. If YOU don't want to take the responsibility then do not start the program because it WILL fail. It will be what they call "the failure of the commons" which is that if it is everybody's responsibility then it will be abused and ignored. (sort of like dumping trash into the ocean, or polluting the air)
---
2/15/15 #22: Business owners, managers, fellow w ...


You are all totally right--the answer is measurement. It always is.
A bit of a tangeant maybe, but I'm kind of shaking my head because I knew all along that timing your production is the way to go. You have definitely banged in the nail on that one. I had a breif but insightful corporate career in logistics and remember that these manufacturers had a full team of people dedicated to timing workers in the factory. We are talking about guys with clip boards and stop watches and an entire company-crafted database on custom software just for this purpose.
This determined pricing, turn around time, and employee salary. Essential department without a question. Now this begs the question--having worked with these guys, and knowing this, how was I somehow not sure about applying this to this woodworking shop?
Sometimes I think that the whole shop "dude" mentality stiffles this sort of thinking.
It's definitely time to grab the bull by the horns and rock it. Thanks guys-- this sort of stuff is way more fun than pettily eyeballing a raise because I'm annoyed :)
---
2/19/15 #23: Business owners, managers, fellow w ...


Mel,
Unfortunately you are in a position where many of us started. The first employer knew you when you knew nothing. Now he knows you as a decent guy who knows something. In his mind that means you went from $10 to $12. The reality is you may be at the same level as the $15 guy who has been at that same level for 5 years. If you follow my drift, the guy who thinks he taught you everything(who actually taught you little, because you are smart and taught yourself in his shop) will have a hard time paying you $20hr as a 2nd year guy even if in god's eye and ours you are worth it.
Good Luck. You may have to change employers to get a pay hike.

---
2/20/15 #24: Business owners, managers, fellow w ...


Adam,
On what do you base your statement that Mel's employer taught him "little"?
How much do you think Mel's employer spent teaching him and mopping up his mistakes from that first year? Even Jesus had a learning curve.
---
2/20/15 #25: Business owners, managers, fellow w ...


Amazed,
I am happy that you ask this question--what is my cost/benefit ratio? I'd love to explore it.
Costs:
1. i ask a lot of questions. A lot. From Blade rake in relation to type of saw use, to how do you settle the bill when a costomer changes his mind on an approved design after construction. I am one pesky apprentice. It does not stop.
2. I am learning how to tune machines. Nobody in the shop is that good at it, and they do not hire professionels for sufficient maintenance, so it's just me and the internet. Sometimes, it takes time when I rip open a machine.
3. When I encounter an operation that I do not master/understand, and no one can provide sufficient knowledge, everything stops until I figure it out. Tools are being left out, things are all over the place and I'm fiddling, pulling out more tools. I won;t approximate and putty fill--I'll figure it out. Systematically. This can be very annoying to someone in a rush.
4. I have a young child at home. Sometimes I come to work very sleep deprived and a little debilitated. I still put my serious face on and give it my best, but I couldn;t call myself a complete superstar on those days.
Benefits:
1. I beleive in clean work environments and calibrated tools. I do everything in my power to maintain this, without ever being asked. It just happens.
2. I beleive in worker happiness. I buy cofffees, say hello, listen to frustrations, carpool with the carless. I clean up after them regularly, organize, restack, sweep and leave them set up to just work.
3. I beleive in foreman hapiness. I take anything he hates off his plate if I can.
4. I have had less returns than any of my coworkers. More than my foreman, but less than the other workers. They have been there for 5+ years. I have been there for 6 months.
Please tell me, where do you think I stand on newbie costs?
---
2/20/15 #26: Business owners, managers, fellow w ...


Mel,
I never said you weren't an exceptional employee and a tremendous asset for any company.
What I took issue with was Adam's contention that your employer "actually taught you little". He has nothing to base this assertion on other than ideology.
For what it is worth I would love to have people as engaged as you are working for me.
---
2/20/15 #27: Business owners, managers, fellow w ...


You are starting to sound more like a PIA than a true team member?
---
2/20/15 #28: Business owners, managers, fellow w ...


Thanks, Amazed--I had not taken it as a reproach but rather a fair question. But I do find it very nice that you took the time to make sure.
And no doubt, I have learned tons and tons from these folks. It is for sure a very nice place to be.
---
2/21/15 #29: Business owners, managers, fellow w ...


You really need to sit down with your boss and have a heart to heart. We can stroke you here, but in the end it is only your boss's decision that matters.
---
2/22/15 #30: Business owners, managers, fellow w ...


Sea444
Life is funny thing. I actually joined this forum and started this thread to prepare myself for a heart to heart with the owner. I figured that there is nothing more ruthless than a stranger on the internet. So if I could handle what got thrown at me here, I would be so ready for that conversation, that it would be easy. Probably even pleasant.
But I've gained a completely different insight. I use to be a contractor. And that was very stressful. Now that I'm getting access to cabinet shop owner insights, I'm marvelling at what you folks do. Lets be honnest--the overhead on a cabinet shop is enough to make anyone queasy. It takes a lot of balls, and stress management, to do this.
I'm incontrollably passionate. And my needs for money are actually quite low. So I think I want to just throw a bunch of energy at this place and just see where it takes me, and them. They are talented, growing fast and full of good people. I have nothing to lose out of doing this. Good things will come.
---

---
Buy & Sell Exchanges | Forums | Galleries | Other Resources | Site Map
---

Buy and Sell Exchanges

Job Opportunities and Services Exchange
Employment opportunities and services within the woodworking industry

Lumber Exchange
A worldwide buy/sell exchange for lumber and wood products

Machinery Exchange
A worldwide buyer and seller exchange for woodworking machinery and equipment.

Classified Ad Exchange
Classified advertising for the woodworking industry (for advertisements that do not include machinery, lumber products and employment listings)


---

Forums

Adhesives Forum
Discussing topics related to adhesives within the woodworking industry

Architectural Woodworking Forum
Discussing quality standards and production of architectural wood products

Business and Management Forum
A forum for the discussion of business topics: from sales and marketing to dealing with difficult customers.

Cabinet and Millwork Installation Forum
Discussing all aspects of installation issues encountered by cabinet and millwork installers.

Cabinetmaking Forum
Discussing 32mm and face frame cabinet construction including fabrication, casegoods design, and installation.

CAD Forum
Shedding light on the all-too-often shadowy world of CAD.

CNC Forum
Discussing CNC (computer numerically controlled) woodworking equipment, software, and automated product manufacturing.

Dust Collection, Safety and Plant Operation Forum
Discussing topics related to maintaining a safe and productive working environment.

Professional Finishing Forum
Finishing issues for the production environment

Forestry Forum
The science and art of forest cultivation and timber management, planting, surveying, tree diseases, silviculture and timber harvesting

Professional Furniture Making Forum
Helping professional furniture makers improve quality, save time, and increase profits

Laminating and Solid Surfacing Forum
Issues related to laminating and solid surface materials and processes

Commercial Kiln Drying Forum
Discussions covering issues faced be commercial drying operations that process at least 750,000 bd. ft. of lumber per year

Sawing and Drying Forum
Discussing topics related to primary processing and drying of lumber

Solid Wood Machining Forum
Discussing topics related to the machining of solid wood

Value Added Wood Products Forum
Learn how to improve your output, find new markets, and boost sales of your lumber products

Veneer Forum
Discussing topics related to veneer processing, manufacturing, and fabrication

WOODnetWORK
An electronic discussion group for woodworkers throughout the world


---

Galleries

Project Gallery
Where professional woodworkers can post examples of their work

Sawmill Gallery
Professional primary processing companies display and describe their sawmill facilities

Shop Gallery
Professional woodworkers display and describe their shop facilities, products and equipment

Shopbuilt Equipment Gallery
Professional woodworker's jigs, rigs, and shopbuilt equipment


---

Other Resources

Industry News
Late-breaking news from all sectors of the wood industry

Video Library
Index of industrial woodworking related digital videos on the web

Auctions, Sales and Special Offers
Advertisers offering woodworkers discounted prices on good and services, and announcements of upcoming auctions

FORUM GUIDELINES: Please review the guidelines below before posting at WOODWEB's Interactive Message Boards (return to top)


WOODWEB is a professional industrial woodworking site. Hobbyist and homeowner woodworking questions are inappropriate.
Messages should be kept reasonably short and on topic, relating to the focus of the forum. Responses should relate to the original question.
A valid email return address must be included with each message.
Advertising is inappropriate. The only exceptions are the Classified Ads Exchange, Machinery Exchange, Lumber Exchange, and Job Opportunities and Services Exchange. When posting listings in these areas, review the posting instructions carefully.
Subject lines may be edited for length and clarity.
"Cross posting" is not permitted. Choose the best forum for your question, and post your question at one forum only.
Messages requesting private responses will be removed - Forums are designed to provide information and assistance for all of our visitors. Private response requests are appropriate at WOODWEB's Exchanges and Job Opportunities and Services.
Messages that accuse businesses or individuals of alleged negative actions or behavior are inappropriate since WOODWEB is unable to verify or substantiate the claims.
Posts with the intent of soliciting answers to surveys are not appropriate. Contact WOODWEB for more information on initiating a survey.
Excessive forum participation by an individual upsets the balance of a healthy forum atmosphere. Individuals who excessively post responses containing marginal content will be considered repeat forum abusers.
Responses that initiate or support inappropriate and off-topic discussion of general politics detract from the professional woodworking focus of WOODWEB, and will be removed.
Participants are encouraged to use their real name when posting. Intentionally using another persons name is prohibited, and posts of this nature will be removed at WOODWEB's discretion.
Comments, questions, or criticisms regarding Forum policies should be directed to WOODWEB's Systems Administrator
(return to top).

Carefully review your message before clicking on the "Send Message" button - you will not be able to revise the message once it has been sent.

You will be notified of responses to the message(s) you posted via email. Be sure to enter your email address correctly.

WOODWEB's forums are a highly regarded resource for professional woodworkers. Messages and responses that are crafted in a professional and civil manner strengthen this resource. Messages that do not reflect a professional tone reduce the value of our forums.

Messages are inappropriate when their content: is deemed libelous in nature or is based on rumor, fails to meet basic standards of decorum, contains blatant advertising or inappropriate emphasis on self promotion (return to top).

Libel: Posts which defame an individual or organization, or employ a tone which can be viewed as malicious in nature. Words, pictures, or cartoons which expose a person or organization to public hatred, shame, disgrace, or ridicule, or induce an ill opinion of a person or organization, are libelous.

Improper Decorum: Posts which are profane, inciting, disrespectful or uncivil in tone, or maliciously worded. This also includes the venting of unsubstantiated opinions. Such messages do little to illuminate a given topic, and often have the opposite effect. Constructive criticism is acceptable (return to top).

Advertising: The purpose of WOODWEB Forums is to provide answers, not an advertising venue. Companies participating in a Forum discussion should provide specific answers to posted questions. WOODWEB suggests that businesses include an appropriately crafted signature in order to identify their company. A well meaning post that seems to be on-topic but contains a product reference may do your business more harm than good in the Forum environment. Forum users may perceive your references to specific products as unsolicited advertising (spam) and consciously avoid your web site or services. A well-crafted signature is an appropriate way to advertise your services that will not offend potential customers. Signatures should be limited to 4-6 lines, and may contain information that identifies the type of business you're in, your URL and email address (return to top).

Repeated Forum Abuse: Forum participants who repeatedly fail to follow WOODWEB's Forum Guidelines may encounter difficulty when attempting to post messages.

There are often situations when the original message asks for opinions: "What is the best widget for my type of shop?". To a certain extent, the person posting the message is responsible for including specific questions within the message. An open ended question (like the one above) invites responses that may read as sales pitches. WOODWEB suggests that companies responding to such a question provide detailed and substantive replies rather than responses that read as a one-sided product promotion. It has been WOODWEB's experience that substantive responses are held in higher regard by our readers (return to top).

The staff of WOODWEB assume no responsibility for the accuracy, content, or outcome of any posting transmitted at WOODWEB's Message Boards. Participants should undertake the use of machinery, materials and methods discussed at WOODWEB's Message Boards after considerate evaluation, and at their own risk. WOODWEB reserves the right to delete any messages it deems inappropriate. (return to top)



Forum Posting Form Guidelines

Your Name
The name you enter in this field will be the name that appears with your post or response (return to form).
Your Website
Personal or business website links must point to the author's website. Inappropriate links will be removed without notice, and at WOODWEB's sole discretion. WOODWEB reserves the right to delete any messages with links it deems inappropriate. (return to form)
E-Mail Address
Your e-mail address will not be publicly viewable. Forum participants will be able to contact you using a contact link (included with your post) that is substituted for your actual address. You must include a valid email address in this field. (return to form)
Subject
Subject may be edited for length and clarity. Subject lines should provide an indication of the content of your post. (return to form)
Thread Related Link and Image Guidelines
Thread Related Links posted at WOODWEB's Forums and Exchanges should point to locations that provide supporting information for the topic being discussed in the current message thread. The purpose of WOODWEB Forums is to provide answers, not to serve as an advertising venue. A Thread Related Link that directs visitors to an area with inappropriate content will be removed. WOODWEB reserves the right to delete any messages with links or images it deems inappropriate. (return to form)
Thread Related File Uploads
Thread Related Files posted at WOODWEB's Forums and Exchanges should provide supporting information for the topic being discussed in the current message thread. Video Files: acceptable video formats are: .MOV .AVI .WMV .MPEG .MPG .MP4 (Image Upload Tips) If you encounter any difficulty when uploading video files, E-mail WOODWEB for assistance. The purpose of WOODWEB Forums is to provide answers, not to serve as an advertising venue. A Thread Related File that contains inappropriate content will be removed, and uploaded files that are not directly related to the message thread will be removed. WOODWEB reserves the right to delete any messages with links, files, or images it deems inappropriate. (return to form)